I couldn't come up with a recent photo for today. Here's an oldie but a goodie - me, 19, at scouting snow camp, the winter of 1964. Bob and I were married a few months later, in May.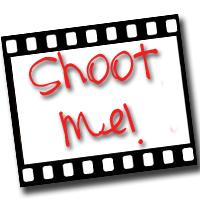 Kelly AKA the
Church Lady
, is now the host of Shoot Me.
Go visit
her
to see who else played, today.
Thanks for stopping by, we enjoyed having you,