This one is from the files. Oden, Sharon, my Mom and I at Oden's birthday party, 3 + years ago. Life has brought many changes and it's wonderful to have photos of happy times.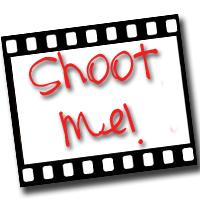 Kelly AKA the
Church Lady
, is now the host of Shoot Me.
Go visit
her
to see who else played, today.
Thanks for stopping by, we enjoyed having you,