This was taken New Years Eve day. Oden and I visited the San Diego Zoo, one of our favorite destinations. This was our first time stopping the koi pond, near the Administration building, and we took the opportunity to "shoot" ourselves.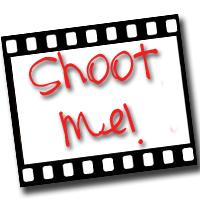 Kelly AKA the
Church Lady
, is now the host of Shoot Me. Go visit
her
to see who else played, today.
Thanks for stopping by, we enjoyed having you,